Top ways we can use Digital Signage for Digital Marketing
What is digital signage? It is a form of electronic marketing that uses signs. These include signs, displays, or video screens to deliver promotional messages. It is also delivered by means of graphics.
Some of the best examples of digital signage – Billboards, city bus interfaces, large-format LED and LCD screens, mostly among shopping malls, public places and airport terminals.
Can you ask now—is digital signage part of digital marketing?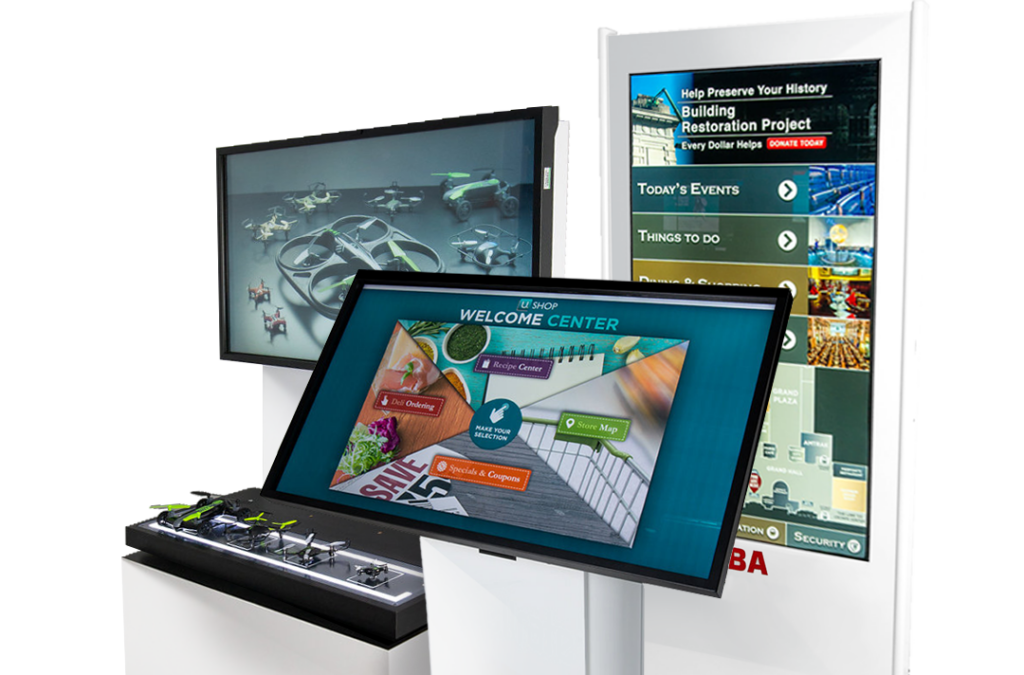 Sure, it is. It is another marketing tool.
Exclusive to the digital marketing modern marketers, digital signage works speedily reaching a wide audience.
Standing as the most appealing and attractive to the audience, you will never regret spending on digital signage.
because visual content is effective. Marketing is a competition. Standing out as different and unique can help your brand stay ahead.
What can you do with digital signage?
In every digital marketing campaign, you will notice digital signage appearing as part of the digital marketing strategy.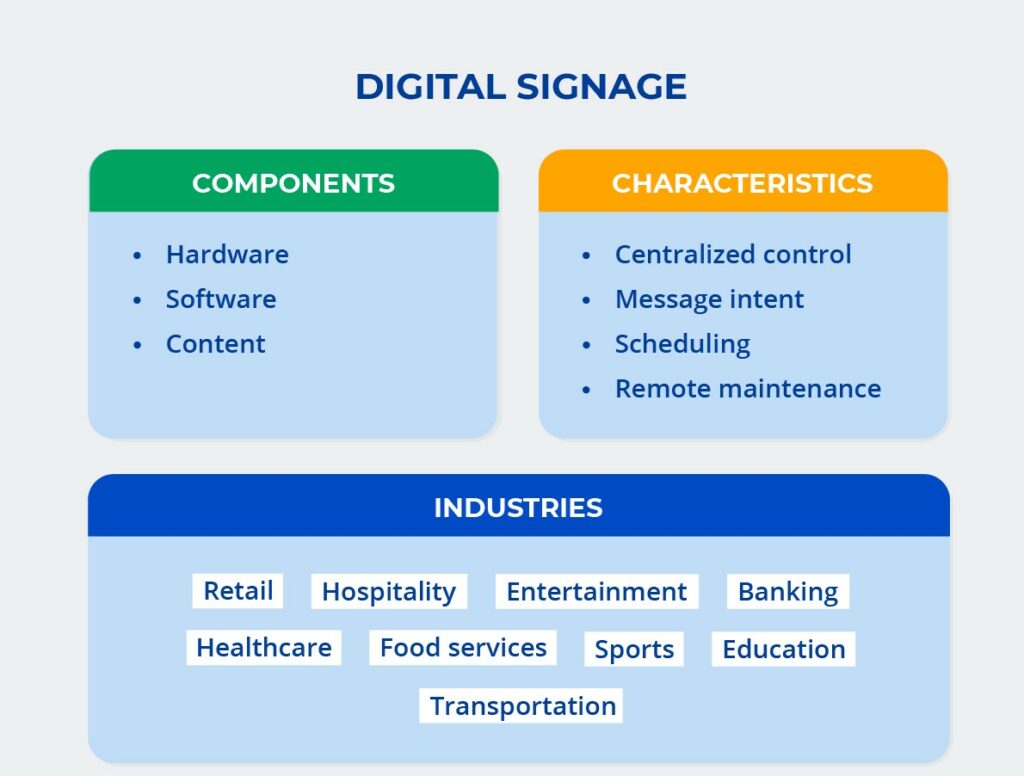 Apart from reputation, you also need recognition and visibility.
How can you get that? by means of digital marketing.
In this process, digital signage helps you to stay upfront, understand your target audience clearly and add value to your products and services.
To help the audience with their needs, you need to elevate your business via brand promotion, product updates and promotion in an audience-way.
Most effective way to advertise and market your business is to choose a professional digital marketing company and hire their services.
Especially with digital signage, you can keep your brand visible and recognized.
It's the work of a creative art and marketing skill to create digital signs to appeal to the audience that their interests are captured and your advertising billboards reach their attention.
Marketing agencies have expertise and skill to work on digital sign promotions that can certainly target your business goals.
What role does digital signage play in product promotion?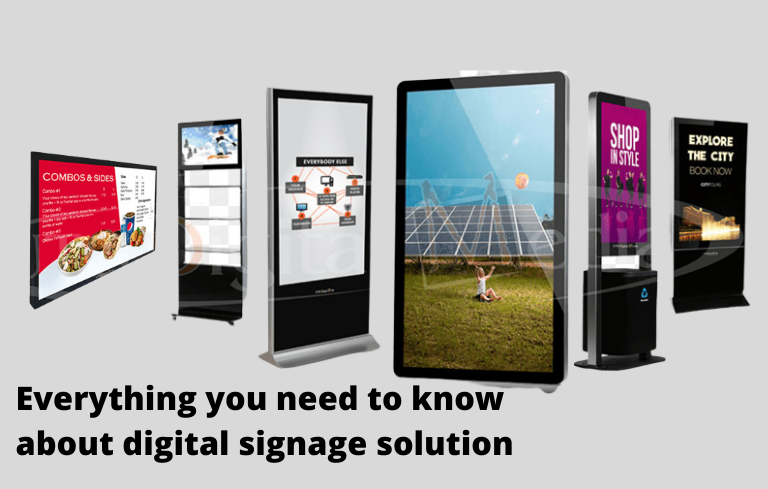 As you experience, Digital marketing is all about product promotion. Setting business goals and achieving them cost effectively.
Save and spend less for advertising and promotion through SEO, advertising on social media, Google ads, social media management, content marketing and digital marketing strategies.
How do you do that?
Well, Digital marketing agency specializes in creating various methods and technicalities in taking your business to the next level to reach an audience and not only that, to generate sales and lead generation.
Creating the most compelling ads and making them the most audience-driven is a niche art and only digital marketers who possess wide experience can help the SEO and technical ad team achieve that.
With the medium of digital signage, Digital marketing services company works on various sources to create and show ads through digital audio, video, photo and visual displays to place them on their storefront or outdoor digital screens.
Powerful digital messaging delivers rapidly and makes a bigger impact on your brand. Even Internet billboards and banners have a bigger and better positive impact on your business.
Focusing on better user experience (UX) that attracts customers is very important. Digital signage helps in achieving the best user experience with marketing strategy.
In this process, digital marketing helps in capturing information to customers by videos and graphics engaging customers by asking their feedback and input.
How can digital signage help your business?
Digital marketing is huge and it offers plenty of methods, techniques, tools, resources and much more for advertising and marketing.
In the language of Internet marketing, we call it organic search engine optimization and the facility of paid ad campaigns that work effectively with location-based keywords, you can create excellent digital signage profiles for your business that work powerfully fetching speedy results.
Therefore promoting your business with Digital marketing is made much easier and simpler.
Digital signage allows you to build partnerships that have the similar profile as yours and the customer base would be interested to use your products due to the brand-associated strategic alliance.
Did you know that promoting your product or service is made much easier with digital signage?
It's a great way to reach your customers in the digital era.
Digital signage works to your benefit when you use various digital marketing strategies.
Digital signage works best using a wide variety of broadcast messages, videos, and live events with the use of LED and LCD screens.
How can signage and graphics benefit both customers and retailers?
Best digital marketing company offers clear communication to the audience with the medium of digital signage communicating messages to different audiences in a powerful and effective manner.
Audiences are truly excited to connect to your audience with the related content. Be it corporate announcement, video marketing, brand story and public service message, Digital marketing is everywhere in your business.
SEO digital marketing agency works in favor of search engines while keeping in view of audience interests. The conclusive goal of SEO is to stand out from the competition and enable your product to reach your customers. SEO is completely technical involving keywords, meta tags, meta description, robot txt, tags, and much more.
It works and helps your brand earn higher reputation and recognition.
However, accuracy makes it simpler in SEO.
Therefore, those who are skilled and have adequate knowledge in SEO are able to do SEO campaigns for your business website accurately.
Digital marketing company in USA work most exclusively with the help of technology to reach customers at a personal level. Making personal connections with your customers and using digital signage in an interactive manner allows your customers to engage with your brand in a meaningful way.
Among the tools and resources, digital signage is another effective tool to enhance productivity and engagement at the workplace.
When the signs show relevant content, send notifications and are used in collaborations, employees become more productive. They stay productive as industry trends and market information are updated frequently.
The new company policies, which help them to stay on top of their jobs and there is no waste of time searching for hard copies or websites.
Taking advantage of the latest trends in the market, makes you stand out as a leader in the line of your business and it even attracts more customers.
Saving paper is also environment-friendly and uses less energy and materials than traditional displays.
Read More: