How UI/UX Design Services Can Help Your Business Grow 
More consumers will interact with your service if your website is quick and efficient. So if you want to increase engagement with your target audience and strengthen your business presence in the market, then UIUX design service can help you. This form of user interface and user experience (UIUX) design allows businesses to create product experiences that are tailored to their customers' needs. With thoughtful UIUX's user experience design, companies can offer unique products, digital resources, and intuitive customer experiences. This UI UX web design allows maximum user engagement, higher conversions, and improved brand loyalty. Also, it all while driving significant bottom line profit growth. This blog post will discuss the essential components of successful UIUX designs and how UIUX design agency can help your business succeed.
What is UI/UX Design?
User Interface (UI) and User Experience (UX) design are crucial components in creating a delightful user experience.
UX design's main role is to enhance overall user satisfaction by improving user interaction and software applications or websites. The ultimate goal of UX is to create a product which is easy to use, intuitive, and enjoyable.
On the other hand, UI design focuses on enhancing the presentation and interaction aspects of a software application or product. It pays attention to navigation, appearance, and how the product engages with users. UI design also tackles important factors like responsiveness, efficiency, and accessibility. Additionally, a well-executed UI design incorporates a consistent layout and visually appealing graphics.
The Essentials of UI/UX Design: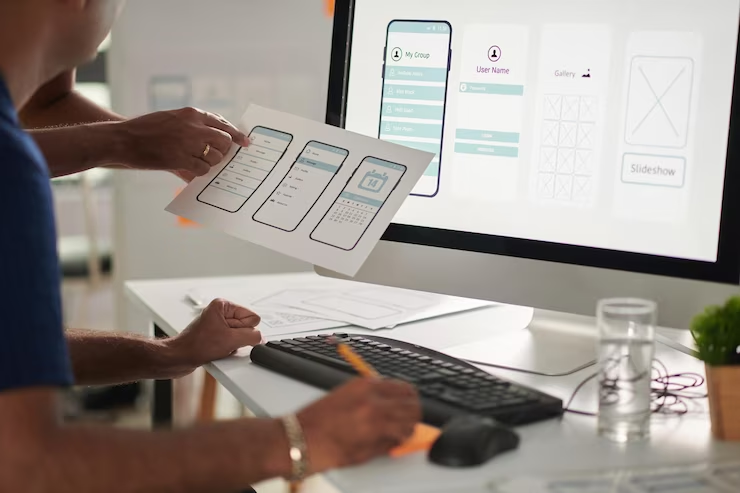 Mainly UI/UX design needs these five components. Such as:
Information Architecture
Interaction Design
Usability
Wireframing, and
Visual Design.
Information architecture, or IA, is the base of a user-friendly website or application. It ensures easy navigation for users, regardless of their browser choice.
Interaction design focuses on enhancing user experience by considering multiple factors. Such as color, font, images, sound, and motion. It aims to maximize user interaction and engagement.
Usability design prioritizes simplicity and ease of use. Complex products or websites can discourage users. So usability design focuses on creating intuitive and user-friendly experiences.
Wireframing involves creating a sample version of the product to test its features and functionality. It helps ensure that the app or website serves its intended purpose effectively.
Visual design enhances the aesthetic appeal and usability of a product. Through careful selection of images, typography, layout, and color, visual design optimizes the user experience and drives conversions.
Working with a UI Ux design agency, you can increase your reach and can get a better user experience design.
What benefits will you get from a UI/UX design for your Business Growth?
There are many benefits of UI/UX design for businesses. Let's explore them below:
Customer Satisfaction
For any kind of business, customer satisfaction is the main essential part. UI UX web design can improve your user experience design for the website or app. So that you can improve your business growth.
Supercharge Conversion Rates
By optimizing your website or app through a UI UX design company, you can increase user experience to drive more conversions. This will help your business to take new heights.
Save Time and Money
Working with a UI UX design agency can save you money. As it increases your user experience, which reduces customer support calls and employee training hours. Also, by working with a UI UX design company, your business can avoid legal pitfalls associated with poor user experiences.
Build a Strong Brand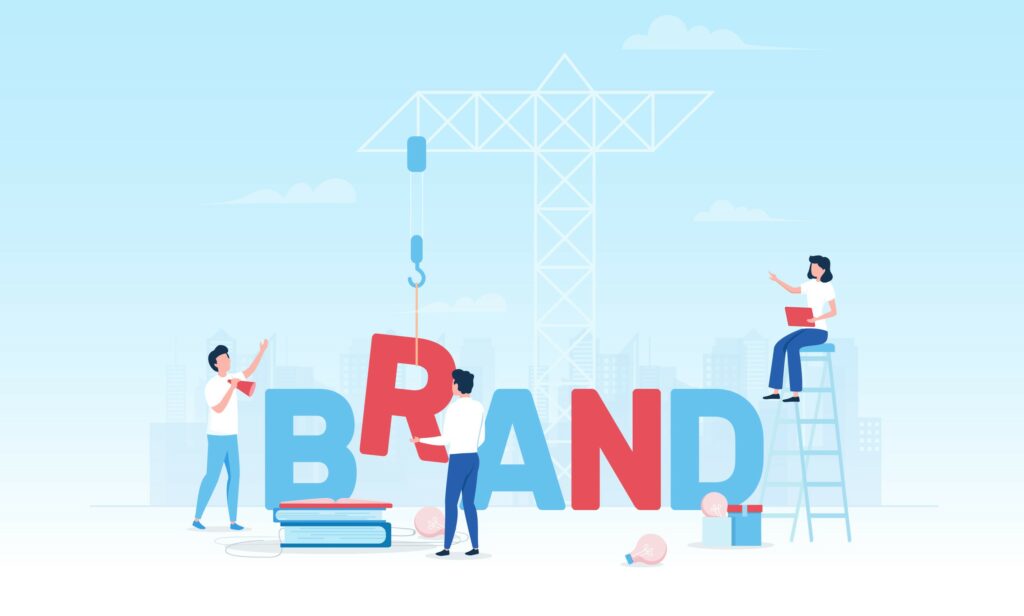 A well-designed website with nice visual content makes a lasting impression on the user's mind.
A well UI UX web design can showcase your brand as a provider of exceptional digital products and cultivate customer trust and loyalty.
Stand Out from Competitors
UI UX web design can establish your business as a leader in your industry by crafting a user-friendly experience that captivates users and secures your position in their minds.
Make Informed Decisions
UI UX web design can help you better understand user behavior and preferences to gain insights that drive smarter product development and marketing strategies for sustainable growth.
Embrace Accessibility
Working with a UI UX web design will help you to reach a wider audience. This can make all the products or services easily accessible for people with disabilities, fulfilling legal requirements and enhancing user experience.
Don't miss out on the countless benefits of implementing UI UX web design for your business. Elevate your brand, drive conversions, and delight your customers with a better user experience design.
Conclusion
UI/UX design can bring many benefits to your business. It makes perfect sense to invest in a professional UI UX design agency. Not only will it improve customer satisfaction and increase revenue, but it will also ensure positive long-term success. Equinox is an experienced UI UX design company who have delivered countless successful projects for clients across various industries. We understand the importance of creating a good user experience design that will help drive engagement and conversions from customers. Through continual testing and iterating, we guarantee one of a kind designs that your users will love. Moreover, as always, we provide exceptional customer service to take care of any queries or issues you may have regarding our services. Learn how our Ui UX design agency can help your business grow with UI UX Design Services!
FAQs
What is UI/UX design?
UI/UX design stands for user interface and user experience design. It is crucial to developing effective websites, apps, and digital experiences. UI design deals with the visual components of a digital platform, including layout, color, typography, and images. Meanwhile, UX design works on the site's usability, ensuring users have a seamless experience while navigating it.
How can UI/UX design services benefit my business?
UI/UX design services can help you to stand out in an increasingly crowded online marketplace. Effective UI/UX design can significantly improve the user experience of your website or app, making it more intuitive and user-friendly. This can lead to more engagement, increased sales, and enhanced customer satisfaction.
How can UI/UX design services help increase user satisfaction?
UI/UX design services may produce user-friendly, intuitive, and beautiful interfaces by concentrating on users' demands and preferences. Users will find it simpler to use the product or service as a result. Additionally, it fosters a favorable emotional bond that can increase engagement and commitment.
What steps are involved in the UI/UX design process?
The first step is defining the user's needs and goals. This involves extensive research to gain insight into user expectations and behaviors. Next, wireframes and mockups are created to flesh out the design and ensure that functionality is seamless and intuitive. Once the design is set, the prototype is tested and refined to meet the user's needs and expectations. Finally, the UI/UX is developed, tested, and refined until it is ready to be launched.
How long does the UI/UX design process typically take?
There are several factors that need to be considered in the UI/UX design process. Such as user research, user testing, prototyping, etc. Additionally, the scope and complexity of the project play a big role in determining how long it takes to complete a UI/UX design process. But there is no particular answer regarding the UI/UX design project timeline. However, with careful planning, effective communication, and efficient collaboration, designers can anticipate a realistic timeline and work towards delivering an exceptional user experience.