The Next Big Thing in Ecommerce Development Company
This is a very big opportunity for Ecommerce Development company to break into Shop Module platform and grow business. It offers a lot of common features with other social selling products similar to Facebook and Instagram.
These platforms are already doing extremely well as e-commerce tools and especially with Instagram, there are more than 81% of people to find products and services, with 130 million users tapping on ads each month, and another big impact data is 50% of visitors make a purchase after seeing a product or a service on stories.
Therefore, Twitter with 186 million users is working on the same success formula with the same avenues. Twitter fans are now responding very positively to the news and these type of new features are also welcome as Shop Module survey results indicate.
Twitter Shopping: The Shopping Module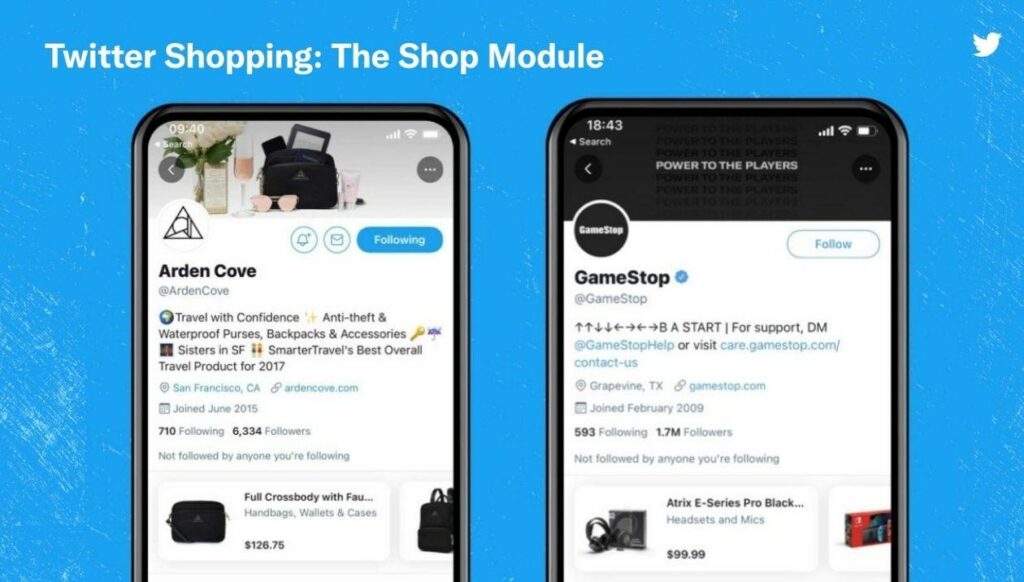 With Shop Module, Twitter users can take a virtual walk through the products and learn more. They can also shop for products on the business landing page on the Twitter app.
Taking all of the time spent on searching for products, Twitter users are blessed with multiple benefits with Shop Module.
What visitors can do with Shop Module
They can directly take a look at the carousel of images of products of specific brands. They can easily discover, find, check and make a purchase of their favorite products with just a few clicks.
As a new player Shop Module is working robustly in social media e-commerce space and equally competing against Facebook marketplace, Shopify and Instagram.
With its reputing and counting on its fans, Twitter is making increasing efforts to capitalize social commerce consumer market, which actually boomed in the pandemic period and continues to show growth over the next three to five years.
Twitter other e-commerce features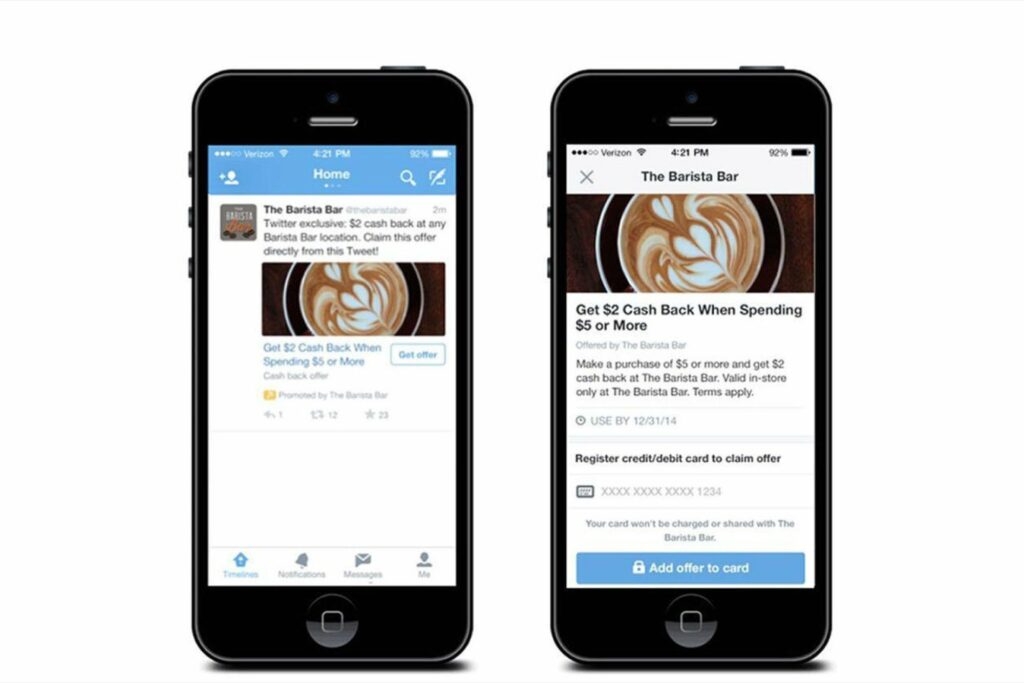 Ecommerce Development company in USA is also venturing into some of the newly introduced Twitter features like Super Follows, which can make a big impact to connect with products and merchandise, professional profiles that allow businesses to display their address, phone numbers and operating hours on their profile.
Just being in the early stages of testing, Shop Module is currently available in 12 businesses ranging from lifestyle, retail to entertainment.
Tech Crunch says only US English-speaking iOS Twitter users can see the Shop Module on the app.
It says:
"Fundamentally, it'll give us the chance to keep learning about which shopping experiences people prefer on Twitter," Falck added in a blog post announcing the Shop Module.
Similar to the rollout of Professional Profiles in April, the new feature of Shop Module is a pilot program as a dedicated space at the top of a profile where businesses can showcase their products.
How Professional Profiles Works
Professional profiles allow businesses, nonprofits, publishers, and creators a bigger scope to display specific information about their business directly on their profiles.
This includes – their address, phone number, operating hours, and more. This will be ideal for professionals who include creators, developers, and publishers across all industries to showcase their content, products, and services directly on Twitter without paying any fee or charge.
Adding brands across the lifestyle, gaming, media, traditional retail and entertainment, tech, and telco, the new feature is accessed by all. Professional Accounts provide access to tools that are unavailable to non-professionals including the advanced profile features.
Quick Promote, Shop Module
In order to be able to swipe, users can open the sidebar from the home timeline on the Twitter application and select the Switch to Professional tab under profile settings.
Here, they have to select a category that perfectly fits into their accounts, such as – advertising, marketing, apparel, clothing, automotive, beauty etc.,
This is followed by making a selection between two account types:
Business – This is for brands, organizations, retailers and service providers
Creator – This is artists, influencers and public figures.
Twitter users have to choose between two account types.
You will also see options to customize your profile with specific modules that come up relevantly as per your account type. Such as about – newsletter, follow topics, promote a tweet in an ad campaign etc.
If you wish to change and return to your personal account, you can do it via professional profile edit option in settings, by choosing the Switch Account type.
Ecommerce Development Company in Dallas is exploring the Shop Module and has gained momentum in helping businesses with building professional profiles and product carousel.
On the other side, professional creators and artists have also been contacting Ecommerce Website Development Services in USA to make use of the opportunity in gaining reputation and recognition through Twitter social selling.
This is a great unique opportunity for eCommerce businesses that are small and medium to grow their customer base. This being an important source to reach an audience, the Twitter handle gives you an excellent walkthrough with the Shop Handle for various marketing and promotional purposes.
As Twitter's social selling is still young and emerging strong, it is time to dive into this social media and derive maximum benefits with the help of Ecommerce website development in Dallas.