How To Improve Your Company's Web Presence Management
What is web presence management? Web presence management is a process of managing and maintaining your website.
Having a web presence is the most important and essential element for your business. As of 2021, there are nearly 4.66 billion Internet users on the Internet. As many businesses continue to seek web presence to reach their target audience, it is most important to maintain your website updated regularly. In this process, web presence management helps to ensure your business brand value, reputation and business goals.
Web application development company in Dallas, Texas undertakes the jobs of evaluation of web design, UX, content and online reputation. Firmly focused on audience approach while keeping up with the competition, it is also important to maintain a business website with strong online presence.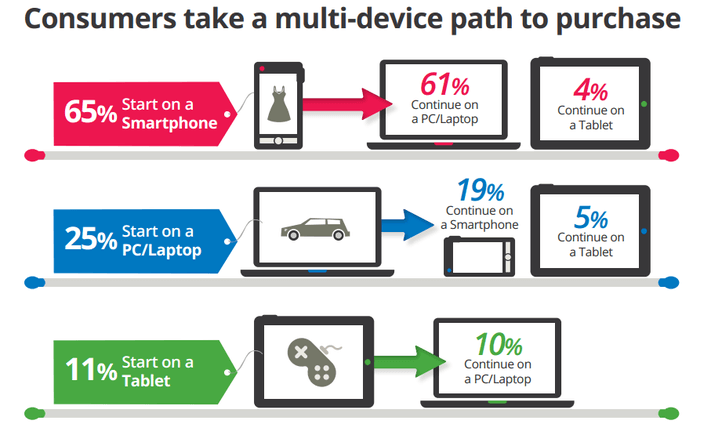 From the point of building a website to the stage of social media feeds, making changes, following trends and ensuring that your brand is being represented properly are some of the tasks undertaken in web presence management.
In this process, tools and techniques applied here are:
Web design
Social media marketing
SEO
Content Marketing
PPC advertising
Reputation Management
With the help of the above tools, it is much easier to achieve web presence goals and some of the best ways businesses can pursue web presence management include:
Achieving user experience and page load speed
Developing user-focused content
Growing email subscriptions
Managing online reputation
Improving website UX and website load speed is essential, it must be noted that poorly designed websites can turn off the interests of users. An important stat says, nearly 39% of users bounce back on visiting a website. Additionally, 77% of branding companies agree that a poor user experience (UX) can lower the positiveness of good results.
From this view, you would find it quite clear that User Experience (UX) is a big challenge to apply on web design in order to make your website fast, reliable and engaging.
Let's discuss some of the effective UX practices that can optimize page speed and also communicate with your audience.
Content that is audience-focused
Content that is genuinely appealing to your audience with some of the best benefits attached wins the hearts of the audience and search engine. Simply creating content may not work, if it is not helping the readers to draw benefits.
SEO Optimization
Search engine optimization is one of the core areas of success for your website. Website development Dallas, Texas plays a critical role in supporting SEO to enable that your website is visible in search engine results, pages are indexed, keywords optimized and the website offers value to the audience.
Building a website strategy with selective SEO keywords and content helps in achieving Google search results.
Grow email subscribers
Web development company Dallas Texas helps businesses to grow lead generation with the medium of email marketing. It is found that by 2023, email users are expected to reach 4.3 billion. Nearly 293.6 billion emails are sent and received each day.
Did you know, average ROI expected is $42 for every $1 spent on email marketing?
CTA is an exciting aspect for email subscribers. Free ebooks, trial packs, samples, discount coupons and other digital assets are of great value.
Therefore, strategizing CTA in email content is most crucial for the success of your email campaign.
Reputation Management
Web development services Dallas, offers a great choice for opting marketing emails to ensure perfect delivery of customer experience.
Online reviews have tremendous potential and influence on the Internet. Google reviews, reviews on websites and other interactions in forums, are of great value to the modern day consumer. 94% of people avoid doing business if reviews do not offer a positive opinion.
Five star rating receive a first rank choice
Four star rating receive a good choice to make a purchase
Three star rating receive a selective choice
Two and one star become an option or sometimes may not be opted for service.
Additionally, negative reviews bring a negative impact on reputation management.
Content Marketing
Creating content that is most relevant, easily downloadable along with visual and video mode, is a great choice for the target audience. Why?
Because the audience consumes content greatly to make decisions for online purchases, for learning, understanding, information and knowledge.
Content is consumed in different ways.
Custom website developer collaborates with content marketing team to work on content marketing strategy and content strategy.
These enable content marketers to identify and develop content around the problems of the audience and this leads to lead generation and other goals.

This will also allow you to determine which techniques will bring best results for your business, customers and leads.
Publishing purpose-driven articles, SEO-keyword articles, social media marketing on different popular channels like – Facebook, Instagram, Twitter, Pinterest, LinkedIn and others fetches a lot of organic traffic which can add to the benefit of your website.
Additionally, premium advertising via Google ads, Twitter, Facebook and YouTube can also fetch good results.
Every piece of content that flows, must have a purpose and a goal. Especially, content must have interesting and engaging style writing with latest discussions and points to refer.
Conclusion
Web presence management is the most prominent for your website. Making it presentable and quality content brings not only reputation, but also ranks it top among SERP pages. As Internet is widely distributed by blogs, social media, forums, videos and much more, making your web presence reputed and reliable, certainly brings success to your business.