The Top 10 Most Important Elements of A Website Design
From a small gift shop website or a saree store, many have come to an understanding that the website says it all and customers love visiting your website and if it is good and user-friendly, you succeed in winning sales from customers. One of these best services are offered by web application development services. They offer both web designing and web application services for your requirement.
Do you have a business website? And is it performing well?
Ever since website design began two decades ago, it went through a lot of transformation and it is still continuing towards a major change from one end to the other.
Website with no clutter is considered the best.
This means, some of the best website development requirements are – relevant and engaging content that is easily readable, UX that includes – font style, images, menu structure, web page load etc.,
There are few more additional elements that boost website impact that we will discuss now.
These elements help you focus not only your business, but also your marketing and customer service engagement and such other business tasks both online and offline.
Website font
Which font is best for your website? Many businesses check their font style and ensure that it is much better as compared to their competitors. With the wide availability of fonts, it is now made much easier to express your brand.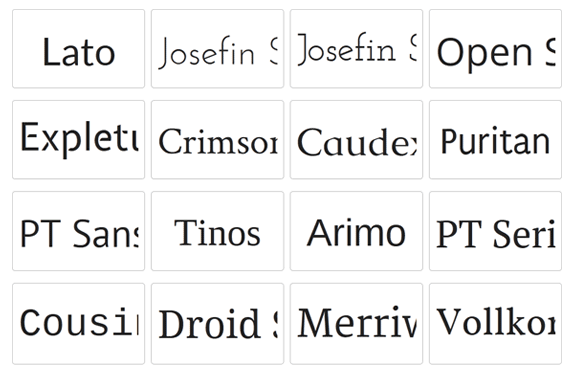 Web application development company works on font applicability across browsers and devices. That is if the website font is not displayed properly, it takes away the entire purpose of having a website.
A check on images
Web application development services lay a special emphasis on images. Images have to tell a story without having to just rely on the text. These are very useful for your website in conveying the real meaning and purpose of your business products and services. It makes it very unique to the audience. Thus, leaves a biggest impact.
Videos are also very powerful and you can in fact significantly reduce other content explaining your business.
The importance of flat design
Web Application Development Services also prefer to apply flat design as it helps the visitors to understand content more quickly. Adding elements can give a better life.
Staying consistent throughout your website by applying flat design or utilising shadows or other, you can be more clear on key areas of your menu design where visitors can quickly follow and understand what they're viewing.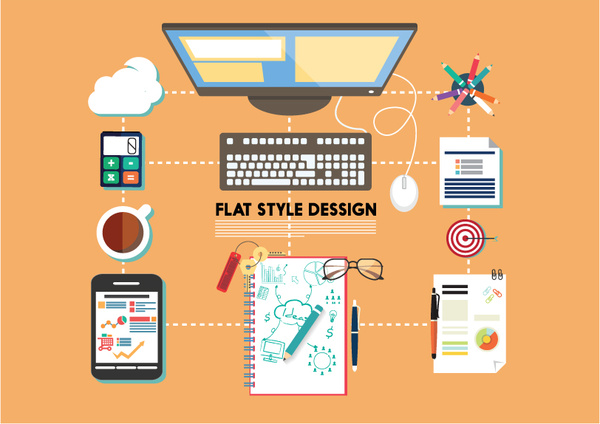 There are also few other benefits such as – easy to understand for the users and it can load more quickly without any complicated or overly additional technical elements. website development requirements
Web application development company implement these techniques both for large and small based on their specific dimensions.
Understanding Hamburger Menus
What is Hamburger Menus
Web application development company explains Hamburger Menu as three lines arranged on top of one another and it looks like two burger buns and a patty. This arrangement on your website sets a clear path for the users.
Removing the busy navigation makes the user experience much cleaner and away from distraction. This also increases the scope for the users to find information they need to complete their required action.
Some websites have long menu options to choose from and the main advantage of such a menu is it can take the visitor directly to where they wish to go.
The drawback of this is that it also takes a lot of valuable screen space.
High-quality product images
Web application development company emphasise B2B websites to display large product images on their sites to highlight various features or parts of their products.
High-quality product images are preferred and they help designers to highlight different features of a product in an efficient and effective way.
This approach enforces and benefits the features by providing an opportunity to highlight most valuable areas.
Additionally, the large images are also very scan-friendly providing visitors to understand the features of products easily. They offer a better understanding easily.
Card designs
Website development demands for a perfect card design as they found it to be very fascinating.
Especially with the rise in social media, marketers have now become more created in card design as visually these are very appealing so that visitors can consume the snippets of content easily without being overburdened by large volumes of content.
Video features
Web application development company uses background videos, describing products or feature videos.
They highlight a specific use of products. These short videos are very great in bringing big benefits and solutions.
They can be easily dropped at the homepage. These are very useful for B2B companies as they are able to explain about products and influence buyers decision-making process.
Mobile-friendly websites
This is the era of smartphones. These are everywhere. Web application development company works to build mobile-friendly websites as most of the audience prefer to click on their smartphones for their needs. Therefore, it is very important to deliver a good website experience on all devices.
They leverage responsive web design, creating better elements such as images, text and UI to automatically rescale and resize the website depending on the device used to access the site.
White Space
Web Application Development Services practice a lot of white space as it brings not only a very good appealing impression to the website, but the web design is much more clear visually on any device. A good balance of links, text, videos and images, along with white space, users feel convenient to browse through the pages.
The overflow of content without leaving whitespace, can surely make it look cumbersome.
Web application development company practises to leave a lot of white space in its web design.
Speed Optimization
Web Application Development Services ensure to drive conversions with website speed optimization. That is to optimise images, preferably JPEG, PNG and GIF that are of high quality.
A good balance of content, videos, images and colours make the website look neat and ensures to load quickly. According to Google stats, page load times are increased from 1 to 10 seconds, they increase bounce rate by 123 percent.