Static V/S Dynamic Websites – Which is the right one for you?
What is a static website?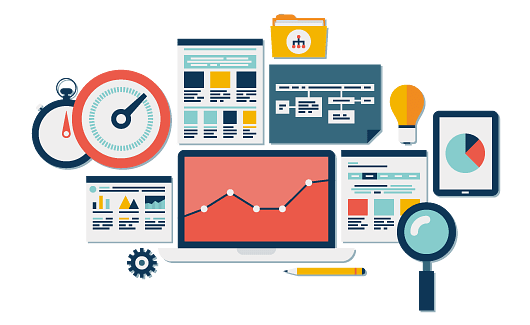 A static website holds content, images, videos, and other elements permanently. As a website owner, you can check the backend, front end, but will not be able to make add any changes website development e-commerce static websites for all users instead of personalized content tailored to the needs of each user. Static web pages are also referred to as flat pages.
When a Static website is needed
Web design business uses the benefit of a static website only for the purposes of information and it stays permanently.
Users have the option of accessing limited information and they also do not get access to interact or connect with the website for any question.
They can also subscribe or submit a contact form.
From the point of view of designing of a static website, it is relatively simple, as you have to make use of simple HTML code and you can also use hyperlinks and links.
These types of static webpages are excellent for corporate websites that only offers information about their business, location, and for visitors to get connected.
The design and purpose of website
Websites are the foundation of every online business. They have to be well-designed and strong in security while making an impact on visitors to use for e-commerce transactions, to get connected or for any other benefit.
web design business
web eCommerce development has risen in this technology era. Therefore if you wish to sell your product, you need to set up an e-commerce store on your website.
The CMS platform that is chosen for website also plays an important role in determining the forte and success of your online business.
There are also many website development process steps that require a lot of planning and strategy to organize each element of your website.
For example some prefer PHP, HTML, WordPress, Magento, Drupal, HubSpot CMS, Joomla, Bootstrap, WooCommerce, Wix, BigCommerce, Shopify, Ghost, Blogger, Typo3 etc.
There are many parameters used to categorize website and many of these things are decided upon their nature and function of a business.
Setting up an ecommerce store is one of the primary web design tasks of website development e-commerce and they work on Website requirements checklist to set up the features of adding shopping cart, payment gateway, security layers, arranging digital payments etc.
There are many Website development process steps that need to be worked prior to the initiation of designing.
What is Dynamic Website?
web design business also builds dynamic websites and this is explained as – a dynamic website is developed by applying advanced techhnologies such as – PHP, JavaScript, ASP etc.,
A dynamic website is interactive and gives scope for change according to the time, geography and the user.
Web eCommerce development most commonly works on dynamic websites as ecommerce businesses are all user-driven and perform based on user requirements.
Content, images, videos and other updates are periodically as per the needs are modified for the benefit of the users.
Benefits
Updating a dynamic website is very easy both from the point view of business owner and the user.
The interactive websites are easy to work with and provide user-friendly navigation to users.
Offer a scope to easily update to become responsive and these are adjustable to screen size.
Offer smooth navigation allowing users to move from one page to another.
How to decide which one is right for you
In between static and dynamic websites, how would you choose your pick? When you approach
a web design business for your requirement of web eCommerce development. So how would you explain to them?
For better outcome, prepare a Website requirements checklist and ensure that it is properly organized this is a very important phase.

Only after producing your checklist and explaining, website development e-commerce will be able to share with you whether you can go for a static or dynamic website.
Note that you must enable the development team to work on the strategy and planning followed by a checklist that helps in identifying whether you need either a dynamic or static website.
Website development process steps are helpful in keeping up with the tasks completed and also to ensure the planned works are done in step-wise basis.
Choosing a website for your business in 2022
January 2022 is just at the close and if you are planning to launch your new or revamping your old website, this is the best time.
With excellent webdesign development company Equinox IT solutions offering many CMS platform services at an affordable web design services, you may not be able to find another best price along with quality service.
Not only will you be able to share your planning of your online ecommerce store details, but you can also choose digital marketing services from Equinox IT solutions the available packages.
From the convenience choice of both static or dynamic, your business can start offering services to a segment of target audience.
Static website vs Dynamic which website best for business?

Deciding over which website is ideal for your business type is to think first about what your business or website intends to do. A static website may be the ideal alternative if your website does not require much functionality. In this case, the website has a low level of complexity and so does not require an external database or additional resources, which would simply slow downloading speeds.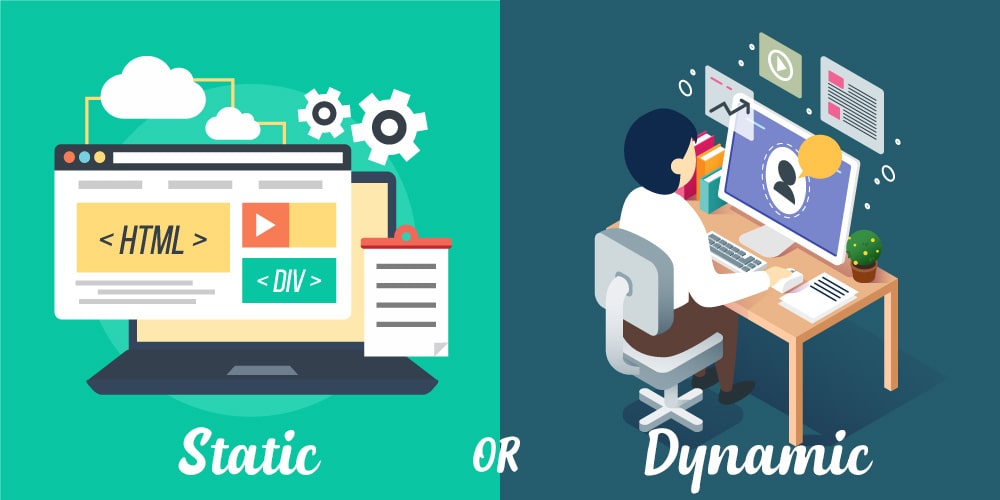 A dynamic website, on the other hand, is the way to go if you need more complicated features. If your business is on a small scale with fewer functionalities to operate then static websites are an ideal option for you with advantages like fewer development costs and easier to maintain. However, if you plan to extend your business domain with new technologies in place and a controlled data system, then dynamic The website is an ideal pick for you
As compared to any other traditional or conventional methods of doing business, you would agree that Internet-based website-based business is much preferred as it saves your earnings and this is the most cost effective method available in technology means for best advantage and convenience.