11 Best WordPress Plugins For Ecommerce Development Company in 2022
11 Best Ecommerce WordPress Plugins for 2022
A WordPress Ecommerce Development Company can assist you in creating a cost-effective and user-friendly online store.
WordPress Development Company works on WordPress websites wherein plugins play a major role in building a great website. A plugin is a small software application that has certain specific features and functions for a WordPress website.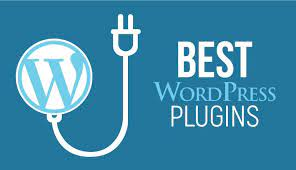 With more than 5 billion daily active users on the Internet and more than 1.58 billion websites, website development has emerged as a new shift and as a website owner, you need to understand how new website development trends offer a great helpline for businesses.
Making our business work much easier and safe through wordpress websites, there are 11 WordPress plugins .
A WordPress Ecommerce Development Company can assist you in creating a cost-effective and user-friendly online store.
A small business or a work from home business, WordPress websites are the convenient way to grow your business coming with a bundle of benefits. From easy to work with web pages to plugins and ecommerce features, WordPress development brings you plenty of benefits to manage your business from the comfort of your home.
1. Progressive Web Apps (PWAs)
Web apps are good because they not only work offline, but they allow websites to load in no time. Giant conglomerates like Starbucks, Pinterest, Uber and Twitter, are already using PWAs for better user experience. Taking the support of Google, the front-end technology aims to deliver a high level of performance.
By improving PWAs with native-app qualities that are reliable, fast and engaging, we receive a lot of attention. To deeply understand about PWAs, consider some examples and these are:
To deeply understand how a Progressive Web App differs from conventional responsive websites, the best way is to look at some good examples of PWAs.
2. AI Chatbots
AI chatbots are proving to be very sophisticated in helping audience with their questions. Sharing of data and information with the chatbots is leveraged with machine learning, NLP and other AI techniques.
Improving Customer Experience is achieved with AI-enabled Chatbots. They can collect data and answer FAQs and solve the problems of audience providing seamless digital experiences for customers.
There are many companies who are already using AI chatbots. According to Forbes, the use of AI has increased by 190% between 2018 and 2020 and many are already functioning within Facebook Messenger, WhatsApp and Skype. Ecommerce Website Development Company in Dallas has professional experience in installing AI chatbots into websites and applications.
3. Accelerated Mobile Pages
Launched by Google in 2015, AMP was designed to provide mobile users with seamless digital experiences.
It also helps in decreasing bounce rate and improves core business metrics – conversions on web pages.
Emerged as the most popular technology, AMP is used on 35% of websites that implement mobile technologies on half of the most popular 10,000 websites.
4. Single-Page Applications
SPAs or Single-page applications are JavaScript-based web applications that load a single HTML page
in a visitor's browser and update content without refreshing the page.
These SPAs are widely adopted by the development community along with Google, Facebook and Twitter.
SPAs consume less space on servers and provide information to users efficiently on a single page.
Apart from being cost-effective, they are also very easy to create with the help of Angular JS framework. SPAs offer benefits for both developers and site visitors. This trend is likely to continue as online consumers prefer quick and simple app experiences.
5. Optimized Voice Search
Voice search is growing fast and with IVAs like Alexa and Siri, the market growth continues to grow and as tech giants create new products like Google Home and Apple HomePod to meet consumer demand, research predicts that nearly 55% of all households will have voice assistants by the end of 2022.
6. WordPress Development
Ecommerce Development Services are mostly preferred on a WordPress platform to build websites. WordPress CMS powers over 40% of all websites and comes as an open-source platform.
WordPress continues to add more features to meet the demands of its users and developers are also aware how WordPress is evolving over time.
V5.9 WordPress as it awaits its schedule of launch, full site editing is yet to be introduced for a major change on how WordPress sites are managed in the near future.
7. Motion UI
As consumers expect fast and mobile-compatible digital experiences, they are also expecting more rich and interactive experiences. This is why Motion UI has grown popular.
This is a front-end framework that allows developers to build fully responsive websites and mobile applications to use predefined motions within a native app setting. With Motion UI, you can slide, spin, bounce, transition and more.
8. Server Less Architecture
If you are looking for solutions in data loss, system overloading and development costs, you have to go for Server Less architecture.
Server Less architecture works on cloud technology allowing users to run code virtually with backend service. No additional upgrade of servers is necessary. Amazon, Google and Microsoft are most successful examples of Server Less architecture.
9. Mobile-friendly development
With growing mobile devices on a global scale, the mobile-first approach to web development has grown to be essential.
As many developers have taken this approach, mobile-friendly is constantly shifting which means with the help of geolocation data, highly personalized experiences to users are delivered such as by single-click order service on ecommerce apps, or biometric authentication like fingerprint scanning or voice recognition and other trends.
10. Dark Mode Standardization
Websites with dark mode and low-light user interfaces (UIs) have gained prominence in 2022 and nearly 8 in 10 users prefer to use dark mode in their websites. Facebook and Twitter have already implemented this feature and it is found that these apps allow to toggle between two modes.
11. Improved Cybersecurity
You know how important cybersecurity is for websites. The practice of safely securing data, networks, computers and other requirements, this is a must to take care of your website no matter what the size of your business is.
To seek protection from hackers, who acquire personal information, emails and phone numbers, cybersecurity is a necessity.
By enabling multiple authentication like Google Authenticator and others, you are able to monitor your security features.
Related Blogs: