Are Your eCommerce Web Design Solutions Search Engine Friendly?
The role of a web designer in an e-commerce company is not limited to designing the website. One of the most important tasks of a web designer for an e-commerce company is to optimise the website's SEO. In this process, Ecommerce website development services have gained a lot of prominence for SMEs and big enterprises.
With all its benefits, however, comes some drawbacks as well. Simultaneously handling tasks from design to coding can be challenging and time-consuming. Web developers can also be more expensive than designers owing to their greater skill set.
Sometimes, not enabling e-commerce website search engine friendly can lead to a failure in your business.
Is your e-commerce website search engine friendly
To make your e-commerce website search engine friendly, you need to create Google Search Console account, Google Analytics, Google advertising and Google My Business Page.
A search engine friendly website is designed to be indexed and ranked by search engines. Its content is optimised to create a good user experience on any device and for any screen size. It also uses responsive design so that it can be viewed on any device.
The main goal of an e-commerce website is to get more visitors and customers. One of the best ways to achieve this goal is to make the web page search engine friendly. Ecommerce website development services This means that it contains all necessary information for Google web crawlers and their algorithm, which rank websites in search engine results pages (SERPs).
A website needs to be both human friendly and machine friendly. The website should provide a good experience for customers while also providing good "crawlability" for Google crawler bots.
Web designers are more affordable and less time-consuming than web developers because they have a narrower scope of work and generally have lower skill sets, making them less expensive.
If you're running an e-commerce website, then it's critical that your site is search engine friendly.
This article will teach you how to go about crafting a search engine friendly product page that will help you boost your SEO and make your website more visible to potential customers.
It contains the following:
-What SEO experts look for when evaluating a product page
-How to craft a powerful copywriting for product pages
-Examples of exemplary ecommerce web design solutions and what sets them apart from others.
E-commerce SEO: How online stores can drive organic traffic
E-commerce SEO is a crucial part of developing and running an online store. With proper implementation, you can improve your customer engagement and drive more traffic to your website.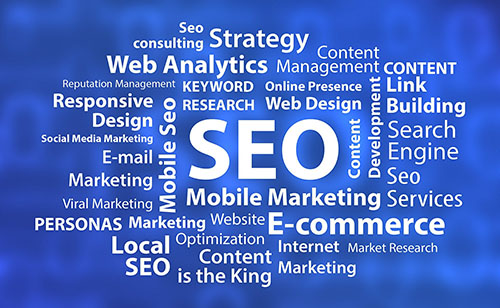 The latest trend is to create niche stores, where customers can find products that are hard to find in the market. These stores are typically driven by SEO techniques that target specific keywords for long tail searches. The more niche you become, the higher your organic traffic is likely to be.
Some tips for improving e-commerce SEO are: – Include keywords in descriptions – Use descriptive titles on products with actionable verbs – Optimize images with captions.
Create social media pages in Facebook, Instagram, Pinterest, Twitter and others. Post short and crisp content that is most appealing to your audience.
Alternatively, take up SEO on-page and off-page optimization as this brings valuable organic traffic to your website and is very useful in building brand awareness, traffic and lead generation.
How to design an SEO-friendly eCommerce website? If you are including all of the above SEO features in your website, your website is search engine friendly and you will be able to achieve good results.
Who can benefit from Ecommerce development services
When you launch your Ecommerce website development services, you become a successful business owners and apart from that, you also become part of technological ventures as part of ecommerce business and you create an opportunity for your customers to experience your products.
This is most appreciated by the audience and they will definitely opt for your ecommerce store.
Thus Ecommerce development services enable not only high quality web design and web development, but also digital marketing features that help your website to get indexed in search engines.
Apart from these, audiences have the benefit of buying products and services from your store.
This is a great benefit with ecommerce stores.
Search engine friendly ecommerce website wins
Setting up your new Ecommerce website makes a great sale for your customers. They are able to purchase your products and also find it easy to get their orders delivered online.
Offering as a reliable marketable source and revenue, small business owners are now finding Ecommerce development services as a medium of doing their business powered with technology.
In addition to the website launch, the feature of search-engine friendly website comes as an added advantage.
To achieve this, the following tips are required to be followed:
Research keywords and select unique and low competition keywords
Select unique keywords for each web page
For ecommerce sites, there are two primary types of pages to optimize. Category and product pages. Each of these require a different approach.
Generate a site map
Use Ahrefs and keyword explorer for exploring keywords
Shortlist and prioritise pages
Ensure that you create Google Analytics and Search Console account and add your ecommerce property
Following these best tips to make your e-commerce website SEO friendly make your website search engine friendly producing good results.
You will be able to generate good traffic and revenue on a steady pace. Remember, your website goes live on Internet and it can be accessed by any customer across the globe and they are able to view your products. Therefore, adding the best user experience and customer experience can improve the success of your site and earn rewards for you.
Further, it is also important to keep checking on your website for fixing SEO errors and other Search engine optimization requirements to enable quality organic traffic that can be quite rewarding for your website.