The Advantages of Hiring a Custom PHP Website Development Company
How to understand custom software development?
By hiring a custom PHP software development company, their professionals who have thorough experience and knowledge in building customized software keep a view of the organization's needs while designing software resources.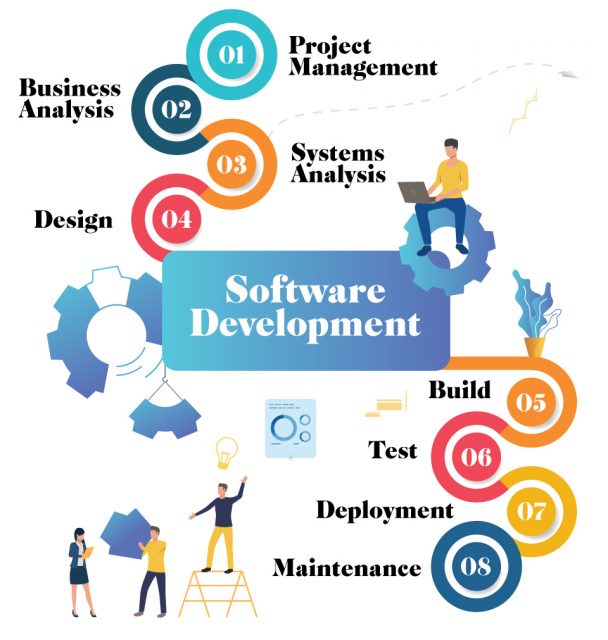 However, these are costly which is why sometimes in-house tech input support is often sought-after.
Some of the popular custom software development offerings:
Enterprise software development.
Cloud-based solutions
Tailor-made CRM
SaaS
Custom ERP
Simply understand what the top software products are used in custom software development and how they work.
Custom websites with PHP Development Services have proven to be the most valuable contribution for a wide range of businesses, non-profits, and B2B and B2C businesses.
PHP has proven to be not only dynamic but also works at high speed and is versatile with high features.
In particular, as this is an open source programming language that is widely used for developing web and network apps, software development using PHP has been proving profitable.
The top benefits of PHP include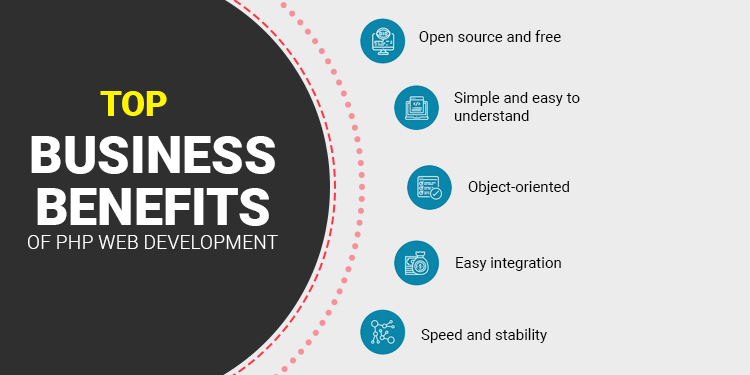 Time-saving
Cost saving
Highly customizable
Rich features with high usability
Long-standing benefits for business
user-friendly
Receive professional customer service and support.
Uninterrupted services
High profitability
Our PHP development company in the USA brings you the most valuable, cost-effective, and efficient custom software development services for your business needs.
We follow a specific strategic plan that is based on your requirements, followed by a complete analysis of custom software design.
Does a question arise as to what best custom software development services can be drawn from PHP Development?
The perfect and most important benefit would be to choose professional PHP development services—customized and tailored to your business needs—and this can be a PHP website with eCommerce features, an application, CMS development, custom web portals, PHP migration, or a cloud-based website.
They offer a robust digital and web presence with an excellent, safe and secure web experience.
Why custom PHP software development is important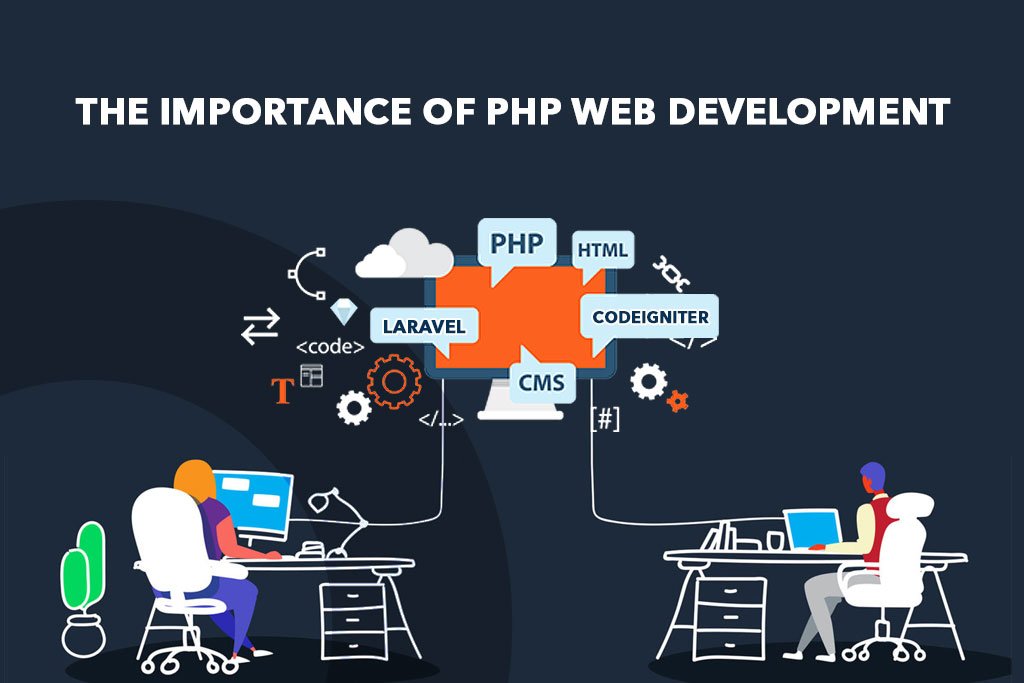 Building both websites and applications is one of the big advantages of custom PHP software development advantages.
While there are many benefits to custom PHP, some of the highlights of custom PHP software development services include:
The standoff of your competitors to deliver your high-end online customer experience is strongly represented in our PHP custom development service. Designing some of the best UX and CX PHP websites with features with impressive attributes delivers the best results.
Deliver more to customers and enable them to work with ease and flexibility. With the valuable features of customization, a PHP website brings a lot of convenience, branding, reputation, and recognition.
The proficiency and cutting-edge technology of PHP made available for building apps and websites is a perfect business solution and is preferred as ideal for a wide range of websites that include both business and non-commercial websites.
With software development using PHP, it is feasible to meet your business needs to provide better solutions to your end-users.
Delivering the most valuable experiences to your customers has come a long way, which compels you to build sophisticated, advanced, and flexible business solutions that not only boost your website services but also provide consistent and useful services to your customers.
To be able to achieve this, you need to choose PHP software development services from a professional who has thorough and in-depth technical and software knowledge along with vast experience to resolve your business challenges.
Why is custom PHP software development important?
Known as Hypertext Preprocessor and being freeware, businesses, and startups are in need of custom PHP software development due to its limited costs and quick and easy workflows.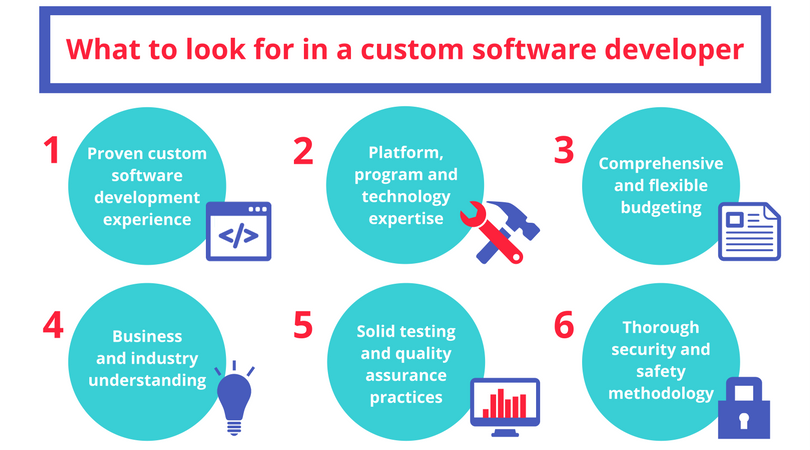 This crucial technology supports businesses and customers. Using it for applications and websites, PHP helps with functional requirements.
Due to the vast benefits attributed to PHP as-
user-friendly
adaptable
Automating functions in the workplace
Driving competitive advantage
Tools and smart technology enable the growth of digital skills in the work environment.
PHP custom software development fixes different challenges confronted by the business environment.
Further, the business growth and streamlining of business operations, particularly in the arena of eCommerce applications and custom software solutions, have been proving to be a wise investment.
Custom PHP software development advantages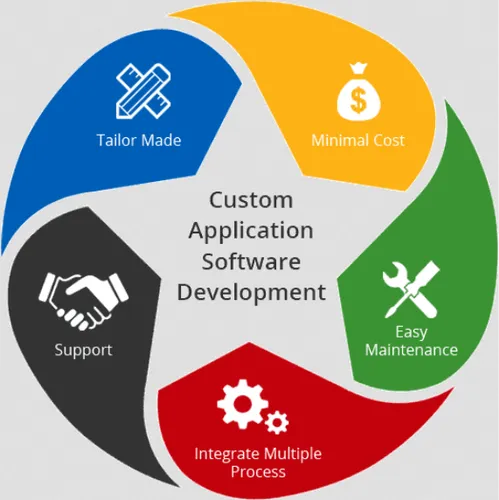 Custom PHP software development is a requirement to address the individual requirements of a business or a brand. These solutions improve efficiency, boost productivity, and enhance work and revenue.
Built with a clear objective mind, these are off-the-shelf software products. Assessing the needs of your business, focusing on specific solutions, check its work efficiency prior to the release of a software product makes it more unique.
Some of the top benefits of custom software applications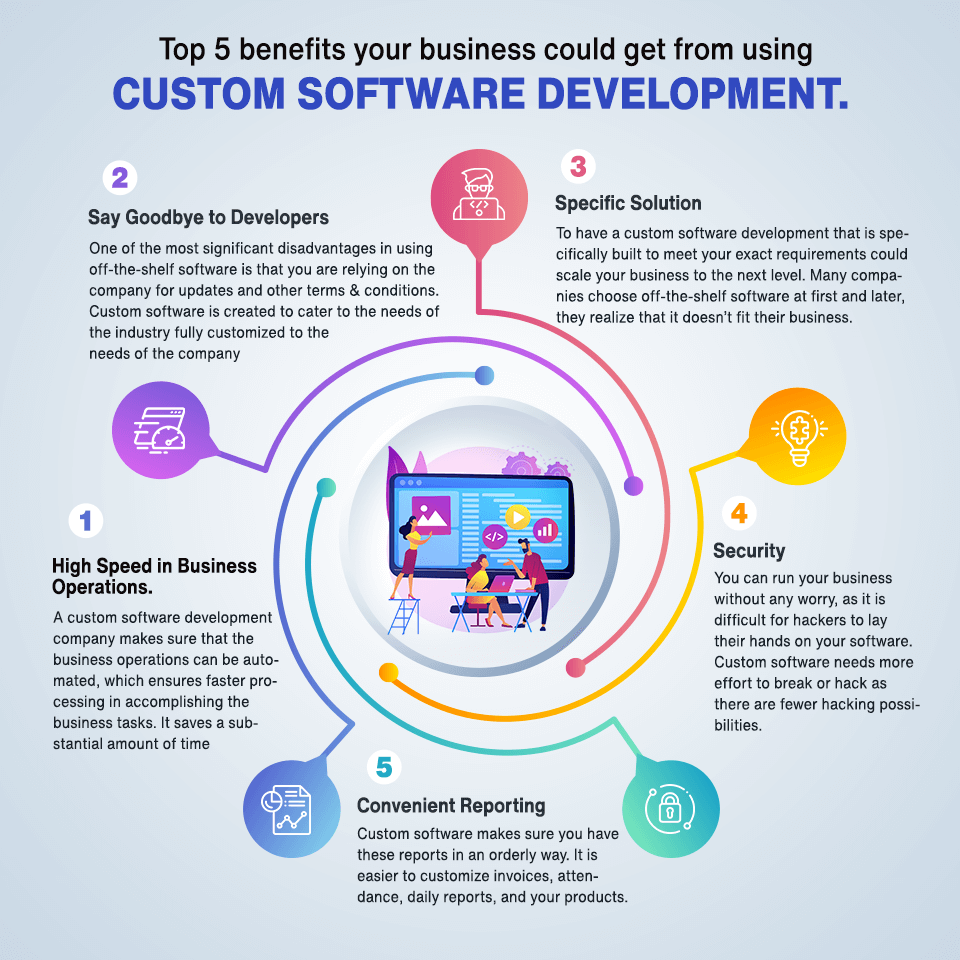 Own the copyrights of your application.
better scope to enhance security features.
Greater adaptability gives full control of the development process.
Reliable and scalable,
Long-term effectiveness
Support and maintenance
The scope of integration
Building an image, brand, and reputation
With proper planning and strategy, custom software solutions meet the short-term and long-term needs of a business. In particular, as new technology is emerging, taking advantage of it by applying it in the right manner helps many aspects of your business.
Finding the right developers and service providers to build custom software is also crucial. Web development company: Equinox IT Solutions is a professional PHP custom software development service provider that has an excellent team of PHP professionals capable and skilled in designing unique applications and PHP websites that meet your business needs.
The growth in PHP will continue to be on the higher side due to its advantages of being free and open source, and also due to the success attributed to custom software development.
As long as technology and business continue to grow, it is likely that custom software development will be in demand and on the rise. Therefore, choosing a custom software development provider should be your preferred choice.
Read Related Blogs: