Magento 2 Ecommerce Vs Drupal: Choose the Best One For You
What is Magento2 Ecommerce Development?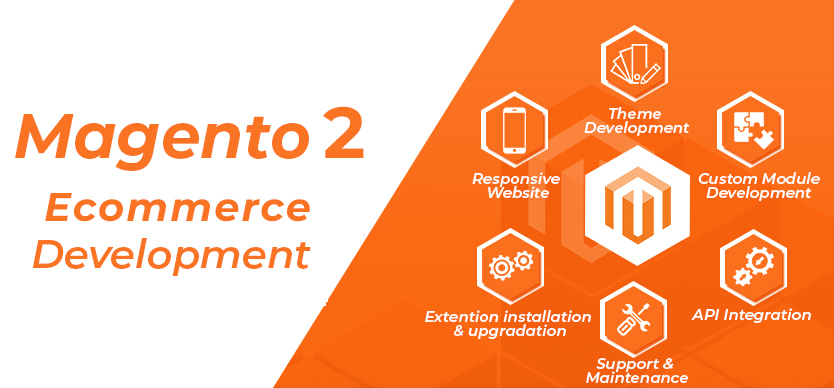 Magento2 Ecommerce is an open-source e-commerce platform developed by Varien Inc.'s Roy Rubin and Yoav Kutner. Magento was first made available on March 31, 2007. It is useful software for online businesses and the world's largest e-commerce platform at the moment. Magento 2 is very easy to use, versatile, and fast.
Magento2 Ecommerce Development is known as one of the best e-commerce platforms that provide a complete ability to control functionality and provide the best shopping experience. It also comes with useful features and tools, including search engine optimization, marketing, and other tools. Providing users with some of the best themes and plugins to suit a website, Magento also offers an improved customer experience.
Developed as a basic and customized e-commerce platform, the latest Magento Open Source version 2.4.4 was officially released in July 2020.
The advantages of Magento Ecommerce Development are huge, which is why it is a preferred platform for many businesses, and
Some of its top highlights are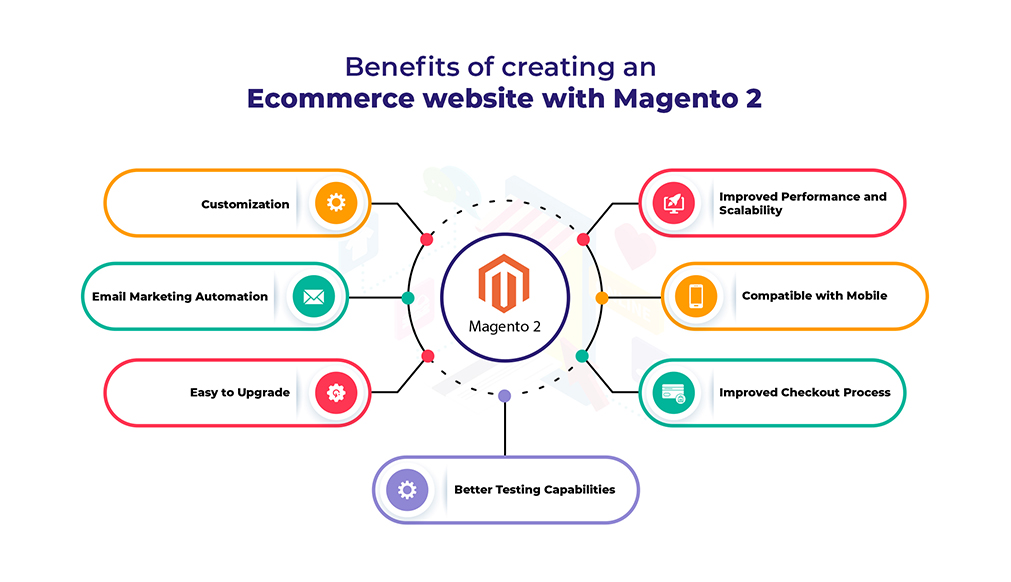 It allows you to build user-friendly stores, enabling rich shopping experiences.
Quick, flexible, reliable, and highly customizable open-source platform
Capably builds high-quality virtual stores displaying products.
SEO-friendly coding that improves search engine rankings
The one-page checkout process reduces cart abandonment.
Excellent seamless integration with current systems and applications.
It offers reporting and analytics features that add value to the store.
It offers support for multiple stores, languages, and currencies to build a highly responsive and mobile-friendly e-commerce platform.
Equinox IT Solutions offers Magento development services in Dallas, consisting of an efficient and skilled team who are not only knowledgeable in Magento but also have excellent skills to work with Magento. With an excellent track record of services in the web development series, Equinox IT solutions brings exceedingly good performance in Magento development services in Dallas.
Magento website development cost Website costs have been rising across all platforms.
But is it the same with Magento website development?
Magento website development costs anywhere between 8,000 and 15,000 rupees. As outsourcing is more affordable and available at a low cost, many startups and SMEs opt for outsourcing Magento website services for savings and also for upper-hand skills.
Equinox IT Solutions offers Magento eCommerce development services in the USA. These services are offered by Equinox IT Solutions with a registered team who are qualified and upskilled in Magento web development. You will be able to get top-quality websites that have been in your business for a long time, especially with e-commerce features.
What is Magento's e-commerce development?
Serving e-commerce has been made easier with Magento e-commerce development. Selling online, product customization, inventory management, payment gateways, SEO, and sales analytics are some of the top benefits achieved from Magento eCommerce web development.
Magento offers two versions: Magento Open Source and Magento Commerce. Each version comes with a different package of features to best align with business goals.
Why is Magento the best for eCommerce website development?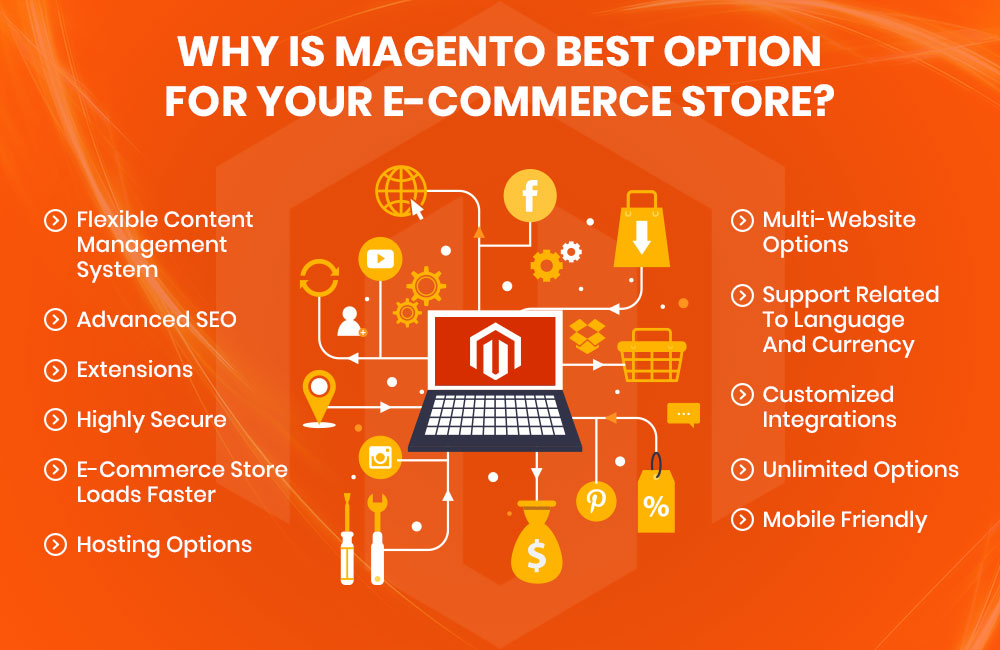 Businesses prefer to save costs on websites, and with Magento, there's good scope and benefit while minimizing investment. It is recognized as the most advanced e-commerce platform in the world and offers a wide range of features. For a front store, not only does Magento give an enhanced e-commerce feature, but the multi-store option makes it easy to add products, thereby taking less time and simplifying web solutions.
Additionally, community support, open source, superior performance, SEO-friendly, mobile-friendly, easy third-party integration, flexibility, and multi-tasking provide top-quality functions for your business.
What are the main factors in Magento's e-commerce website development?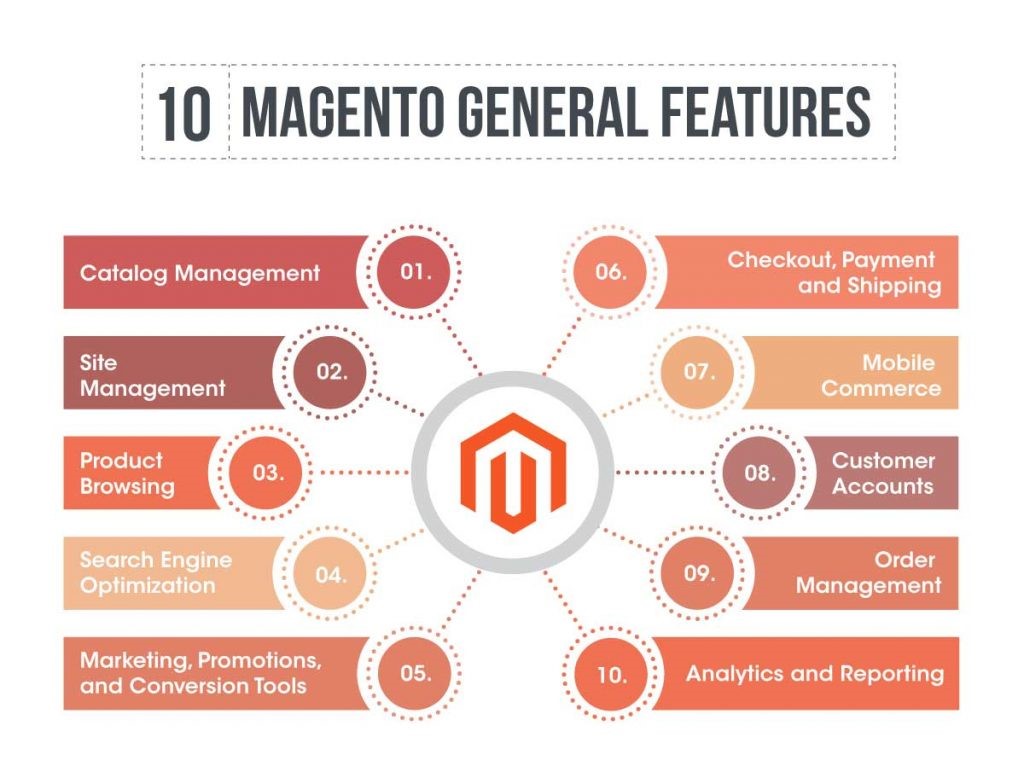 The Magento eCommerce website enables market presence, is more functional in reaching out to your customer base, eliminates geographical borders, and also brings quick ROI. Furthermore, it makes it much easier to bring responsiveness to all gadgets, providing better customer experiences, and being highly customizable and SEO-friendly while offering better value for money.
Now, after understanding the differences, advantages, benefits, and features of both Drupal and Magento, what do you think?
Certainly, both have unique benefits, and both are equally high-performing. Thus, you agree to the fact that, as per the business needs and purpose of your website, you can choose either Drupal or Magento.
For example, if you have a non-profit organization and want to build a website, you prefer Drupal, whereas, for e-commerce, you certainly have to go for Magento. Thus, the CMS works in a superior manner, delivering benefits.
You've heard of the name Drupal. What is it?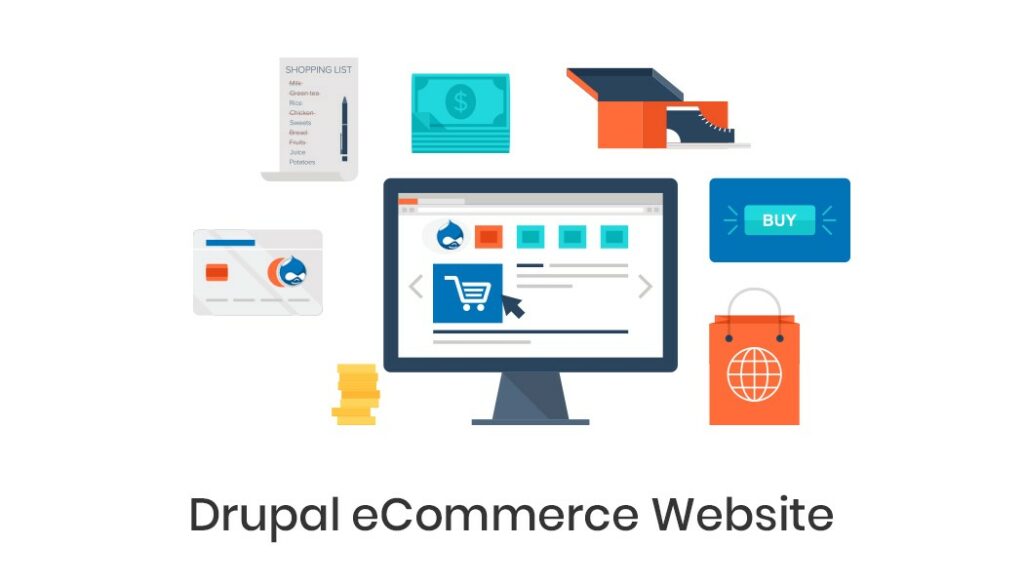 Drupal is one of the leading platforms for web content management. Who uses Drupal Commerce? governments, global businesses, higher education institutions, and NGOs. Highly flexible and scalable, Drupal allows for the publishing of a single website and allows for sharing content in multiple languages across many devices. Technology and business leaders derive huge benefits from Drupal digital solutions.
Some of the best websites are built on Drupal.
The Economist
Lush
Australian Government
Warner Music Group
Drupal has proved to be an effective web content management tool as well as a customizable platform for building the right tool to serve your content management strategy. Business and technology professionals use Drupal to build solutions through web innovation.
Some of the best uses of Drupal are to build the following websites: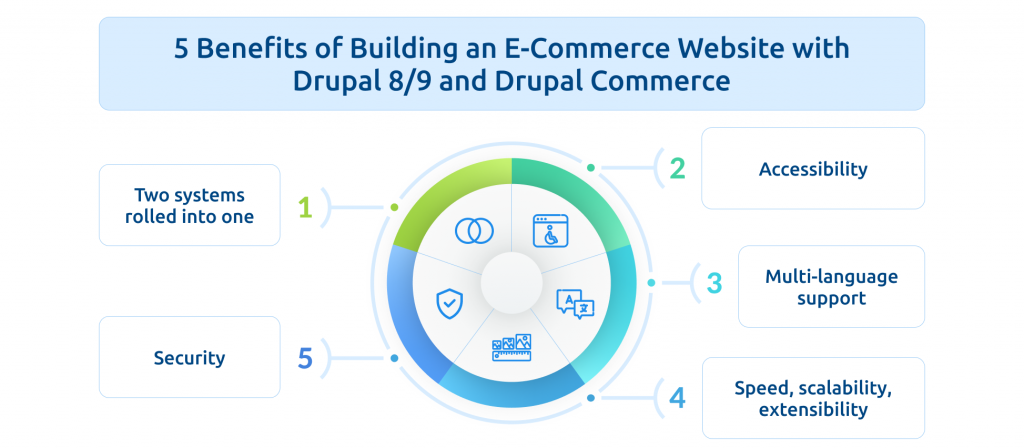 Personal websites
Corporate websites
Blogs in art, portfolio, music, and multimedia
Forums
International sites (multilingual websites)
Ecommerce sites
Resource directories
Social networking sites
Additionally, the benefits of open source are available publicly and they allow modification to a certain extent.
The benefits of open-source technology include
There is no fee to use the software.
A community that includes users, developers, and admins offer help.
The software is stable as developers and experts test it regularly.
Drupal comes under the GNU Public License, which means it is free to download, use, and modify.
Related Blogs: