The Future of Digital Marketing: How It Will Change From Now
The world of digital marketing landscape is constantly evolving. As technology advances and marketers become more savvy with their strategies. The need for innovative approaches that will keep up with trends becomes a priority. Here we will explore how the scope of digital marketing is changing and what strategies are most likely to succeed in the coming years. Whether you are an experienced marketer or you have a start-up, we will provide advice on ensuring your business can capitalize on new opportunities presented by technological advances.
Attraction toward personalized marketing
We can expect to see a continued shift toward personalized marketing. Personalized marketing will become a key differentiator as consumers become more savvy and expect more value from brands. Brands that can deliver tailored messages and experiences to their customers will be more successful in building meaningful relationships and driving sales.
We will see more brands investing in data-driven digital marketing strategies to achieve this. Artificial intelligence (AI) will be crucial in identifying patterns and insights from vast customer data. This will allow brands to create highly targeted campaigns that deliver the right message to the right person at the right time.
Focus on Voice search
Another trend we can expect to see in the future of digital marketing is the rise of voice search optimization. As more people use voice assistants like Amazon's Alexa and Google Assistant, brands will need to ensure that their content is optimized for voice search. It increases the scope of digital marketing. This means it can be a new approach to SEO, using natural language and long-tail keywords that are more conversational. Marketers can follow this new digital marketing strategy to get better results.
Artificial Intelligence Takes Center Stage in Digital Marketing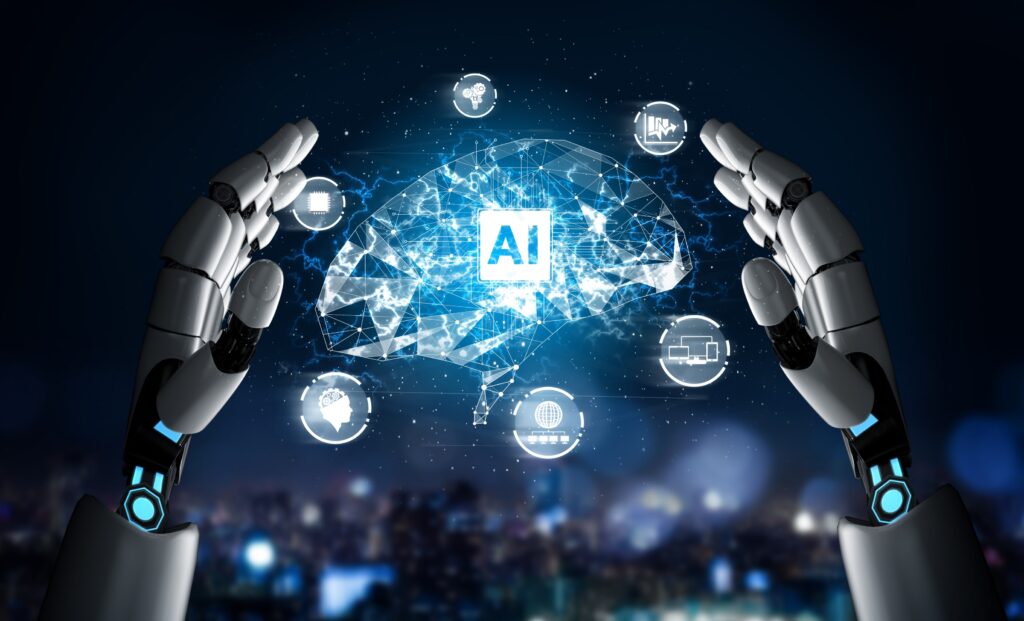 AI remains a game-changer in personalized advertising and chatbots in the new digital marketing strategy. Using sophisticated AI technology will allow marketers to create precise campaigns that deliver higher conversion rates and revenue.
Video Marketing is the Future
Video marketing can connect with more customers and tell your story to the world. This is the best way nowadays to engage more customers. With popular platforms like YouTube and TikTok, video marketing has become a potent tool to showcase products. Augmented reality (AR) and virtual reality (VR) will give customers an immersive experience in future campaigns.
Embrace the growing trends of virtual and augmented reality
As the capabilities of VR and AR technology continue to expand, digital experiences are becoming more dynamic and interactive than ever before. Marketers must tap into these cutting-edge platforms to stay ahead and innovate their strategies accordingly.
Transforming Digital Advertising with Blockchain Technology
The future of digital advertising transactions will be more secure, transparent, and easy to track. Blockchain technology is making that future by transforming how ads are performed and measured. Multiple brands can benefit from its potential by implementing this advanced tool.
Engaging Customers with Chatbots and Messaging Apps
As chatbots and messaging apps become more refined, brands have a unique opportunity to engage with customers and automate their service. Developing a conversational strategy can ensure brands are ahead of the game and provide the best customer experience possible. This communication channel will become more valuable in the future.
Social Media will be your next shopping hubs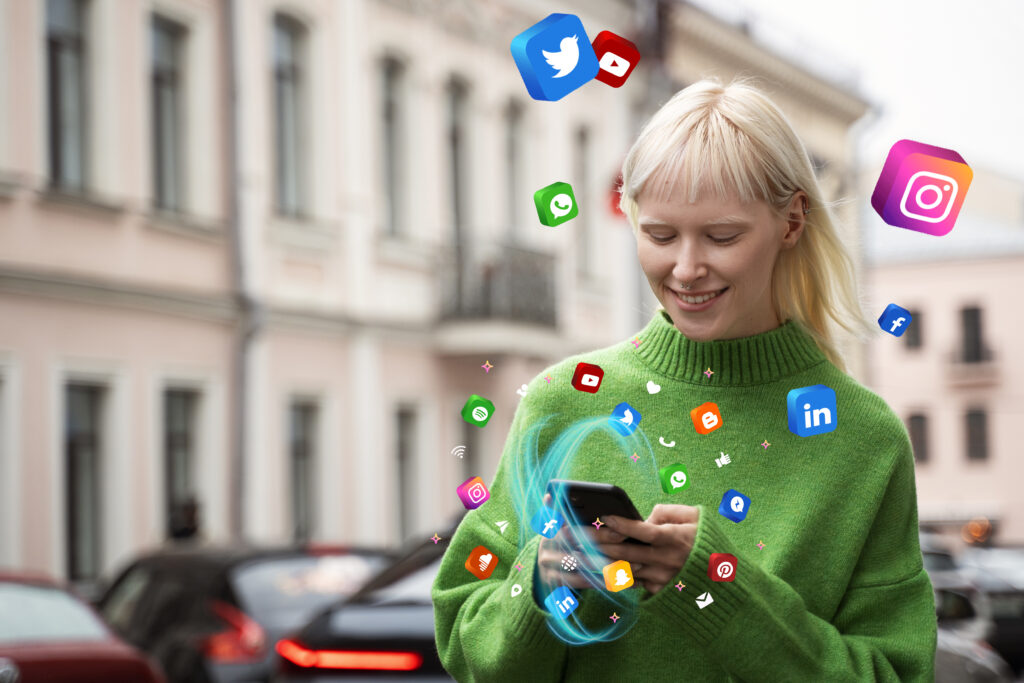 As the distinction between social media and e-commerce begins to fade, social media platforms will rise as lucrative shopping centers. Therefore, brands must tweak their social media tactics to amplify this trend and maximize sales through these channels. So the future of digital marketing will be very easy and time-saving for all who shop online.
Bringing Personalization with Digital Marketing
In the world of digital marketing, personalization will hold even greater significance. Brands will derive insights from customer data to craft precisely-tailored campaigns that cater to their ever-evolving needs and preferences. So that customers can get their required product without searching more. The brand owner can send them updates also about their new arrivals.
The future of digital marketing with new marketing channels
New digital channels are on the rise. So we can't even predict what they might be. As technology and consumer behavior evolve, successful marketers must adapt and experiment with these new channels as they come. With the updated technology, their services can better reach the target audiences.
Great content to present valuable information
In the world of digital marketing, great content is everything. Both brands and customers understand its importance. It's crucial to keep up with the trends. Google is constantly updating algorithms. So brands must be more conscious of their content to ensure visibility and conversions. To get more customers, it's essential to offer value-based content. Such as emailers, concise blogs, and engaging videos. Google will also closely examine the accuracy and utility of a website, including faster loading speeds and relevant links, to rank it on the Search Results Page.
The Top Reasons Why Digital Marketing Is Essential
Digital marketing allows your business to connect with your audience wherever they are. It also helps you make a splash on social media. By using the best techniques and tools out there, you'll be able to reach precisely the right people. You'll be able to easily track your performance, identify your top performers, and boost your brand revenue. Digital marketing is all about interaction. So your audience will enjoy an immersive, interactive experience online. You won't have to spend as much as you might on traditional marketing methods.
Conclusion
The future of digital marketing is abundant and an exciting one. It's hard to say what it will look like in the years ahead. But we can be sure it will continue evolving and surprising us. As advertisers and marketers, we need to understand the benefits of different digital marketing platforms. Then we can prepare ourselves for emerging trends like AI-backed advertising and more. We're excited about creating great campaigns and driving great results. If you want to update your work method with the latest trends to become an expert, visit Equinox today. The future of digital marketing awaits you and your services.