What is HRMS Software? A guide to everything you need to know
Do you know what is HRMS software? A computer program called an HRMS, or HR management system, is used to manage HR tasks and adhere to employment laws? It helps a company keep track of its employees from when they start to when they leave, ensuring everything is legal.
HR people use it the most, as they manage daily HR work and report on how well people are doing. But it's not just for HR; it also helps managers and workers do things independently, which is excellent for younger employees.
Since HR costs a lot for a company, it's helpful if the HRMS integrates with the accounting system. The best ones do more than just basic accounting; they help a company learn more financial stuff from HR data. In today's article, we will answer the question of what is HRMS software, and review all the information you require about HR management system software.
All you need to know about HR management system software
The tasks involved in managing employee information for recruiting, training, evaluations, and other purposes make HR work more complex than ever. To handle this efficiently, HR professionals rely on HR management software, often called a Human Resource Management System (HRMS).
This system uses software to connect HR management and IT. It combines technology and processes. HR management system software is used for tasks like hiring, payroll, leave approval, succession planning, attendance tracking, career development, and performance reviews to maintain the accuracy of all employee data.
This software liberates valuable staff members to concentrate on important areas like company culture and employee retention by automating repetitive HR tasks.
What are the Functions of HRMS?
Now that you have learned what is HRMS software, you should also be aware of its functional components when choosing the right HR Management System Software (HRMS) for your company, which generally covers seven areas:
Indeed, let's talk about the essential functions of HRMS (Human Resource Management System) in a more human-friendly way, keeping in mind the keywords you provided:
Employee Management Software:
Imagine this as the heart of your HR operations. It's like the central hub where you keep all your employee information, including personal details, who reports to whom, and even payroll matters. Employee management software ensures that everything related to your employees is organized and easily accessible.
HR and Payroll Software
Think of this as your financial wizard. It takes care of all the nitty-gritty when it comes to calculating salaries, taxes, and benefits for your employees. HR and payroll software is also a platform where employees can easily access their pay statements and manage deductions.
Employee Scheduling Software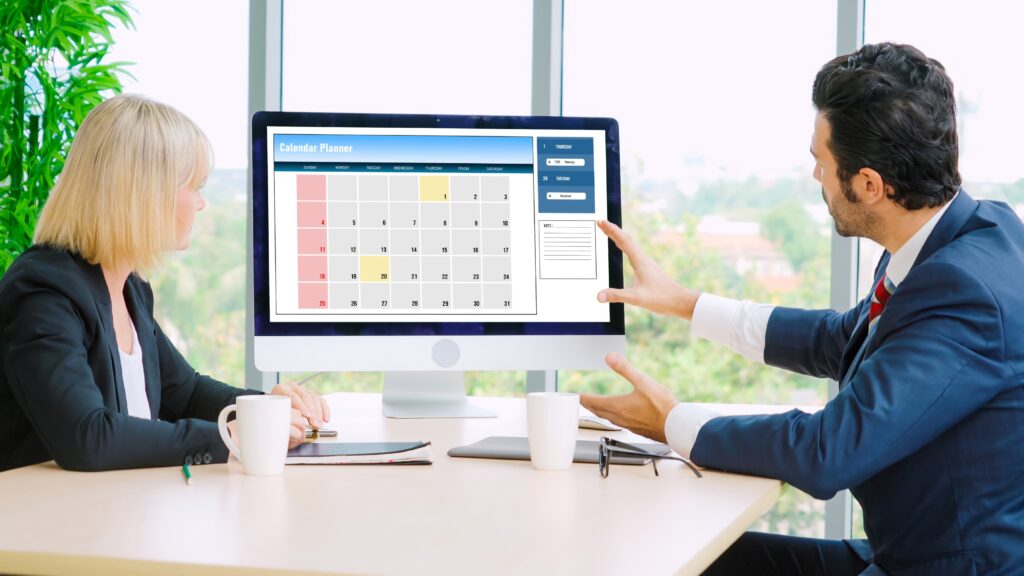 This one helps you create schedules that work for your business and your employees. Employee scheduling software is like a digital calendar that ensures everyone knows when to be at work.
Employee Management System
This is your HR's talent scout. The employee management system handles everything from posting job openings, managing resumes, and scheduling interviews to ensuring new hires have a smooth onboarding experience. The goal is to provide potential employees with a great experience with your company.
Employee Engagement
Imagine this as the tool that keeps everyone feeling connected and motivated. It helps employees connect, get training, grow in their careers, and receive recognition for their hard work. It's all about keeping the team engaged and aligned with the company's goals.
Contingent Workforce Management
Sometimes, your workforce includes more than just regular employees. This software helps you keep track of contractors, consultants, interns, or temporary staff, even if they're not officially on your payroll. It's about managing all the different ways people contribute to your company.
When looking for the best HR software, it's crucial to consider how these components align with your company's needs and goals. HRMS is like the backstage crew that ensures your business runs smoothly by caring for the people who make it happen.
How can HRMS Software benefit an organization?
An HRMS, or HR management system software, offers several valuable benefits for businesses. One of the main benefits is that it centralizes all workforce data, lowering compliance risks and providing a comprehensive dataset for decision-making. This centralized approach enhances employee engagement and streamlines HR processes, making HR professionals more efficient.
Here are the top five business benefits of an HRMS in simple terms:
Better Decision-Making
An HRMS gathers all employee data in a single location, ensuring data integrity. It's beneficial for workforce planning, helping a company match its current workforce with future needs based on business goals. This prevents productivity issues, allows for succession planning, and helps manage labor costs by analyzing factors like overtime payments.
Efficient HR Processes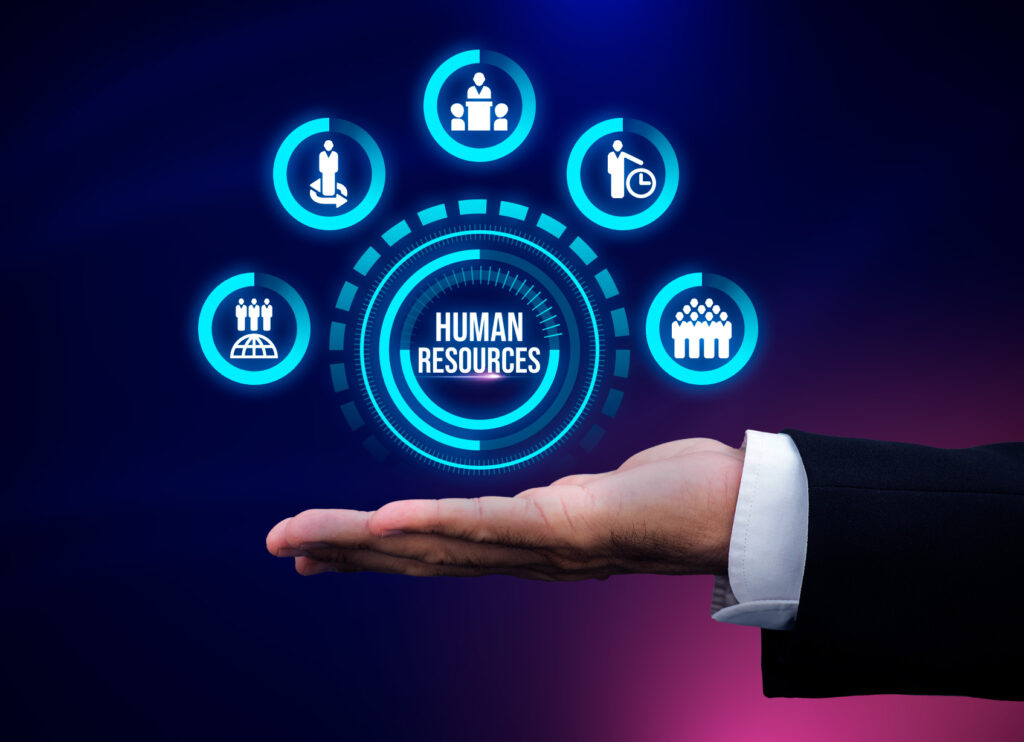 HR teams can streamline their processes with an HRMS. They can easily access and manage employee information, reducing paperwork and administrative tasks. This efficiency frees up HR professionals to focus on more strategic initiatives.
Compliance Management
The HRMS system ensures that employee data is stored securely and is efficiently accessible to help companies follow laws and regulations, reducing the chance of legal problems.
What are the components of HRMS?
Talking up cool features will not persuade budget holders to purchase an HRMS. What gets a project funded are insights into how the system will help retain talent, free up HR staff for value-added tasks, and minimize audit findings.
Bring your security team or consultant into the selection process early, especially if you're in a highly regulated industry like finance or health care.
If you decide to go the best-of-breed route, look for open APIs that make integration, if not simple, possible without a big, expensive development project.
Conclusion
As an HR department, you're already busy and need more spare time to scan through endless pages of HRMS vendor information. However, finding an HRMS that fits your needs can be fast and easy, and doing so will provide your staff members with the tools they need to manage the employees of your country effectively.
At Equinox IT Solutions, we take the pain out of your search by doing all the heavy lifting and providing you with a short list of highly compatible solutions. Rely on our tools and experts to help you spearhead the search for your ideal HRMS solution. Visit Equinox IT Solutions to get started if you are prepared to find the best HR software for your business.
FAQS
Q: What is HRMS Software?
A platform that integrates, manages, and automates many of the tasks HR processes in an organization.
Q: What are the critical features of HRMS Software?
Different software has different functionalities; the general ones are listed below:
Recruitment and onboarding
Performance and talent management
Time management and planning
Analysis of workforce data
Q: How can HRMS software benefit my organization?
HRMS offers many benefits to an organization, be it big or small. Some are listed below:
Better communication across the organization
Reduces administrative costs and burden
Ensures consistency and timely data analysis
Q: Is HRMS software suitable for small businesses?
Before choosing HRMS software for your small business, assess your needs, budget, and future growth plans.
Q: Is HRMS Software secure and compliant with data privacy regulations?
The security and compliance of HRMS (Human Resource Management System) software can differ based on the software and how it's used, but most providers make sure to keep data safe and follow privacy rules.